How We Ate Healthy During Our Move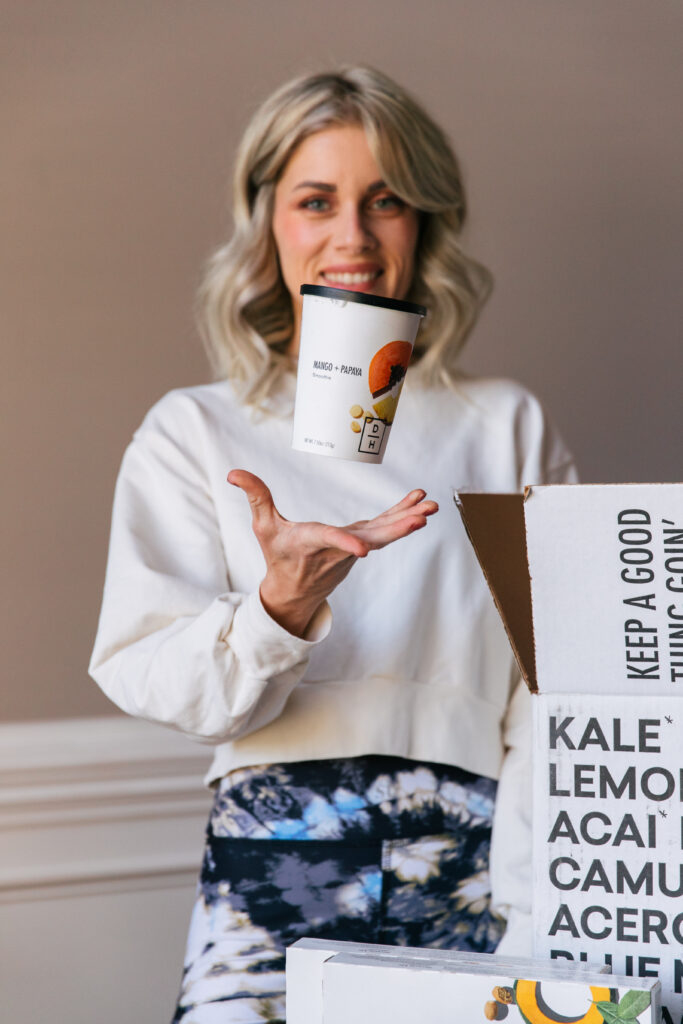 This post is in partner with Daily Harvest. All thoughts and opinions are my own. Please read my disclaimer page for more information.
As a mom of five, I try to lighten my load in whatever areas I can. The moving process can make you go a little crazy and it can cause you to eat out a lot right before and after you've moved.
⠀⠀⠀⠀⠀⠀⠀⠀⠀
One of the things that has really helped make a difference in my life is delegating some of my shopping through online channels. It's BEYOND helpful not to have to spend the small amount of time I have alone in a store when I could be working and not having to truck all the kids into the store with me.
⠀⠀⠀⠀⠀⠀⠀⠀⠀
Online shopping has changed my life and I know I very much so depend on a few services to regularly survive.
⠀⠀⠀⠀⠀⠀⠀⠀⠀
I started using the Daily Harvest bowls for quick breakfast and lunches a little over 4 years ago. They are SO good that… I just never stopped ordering. 🤤
Daily Harvest offers flexible deliveries and a wide variety of options, so that you can build a plan that is customized for you. First, choose how many cups you want to receive (9 to 26) and how often (weekly/monthly), then choose from over 50 uniquely nourishing, chef-crafted options for any time of day. Switch up your picks before each delivery, skip a week as needed, or change your box size at any time — you're in control! The recipes are built on fruits and vegetables, ready to enjoy in minutes and satisfy all types of taste-profiles and dietary needs. 
⠀⠀⠀⠀⠀⠀⠀⠀⠀ 
Whatever you end up trying, I am sure that you will LOVE! 
⠀⠀⠀⠀⠀⠀⠀⠀⠀ 
Grab a box of your own here and use code: LITTLESOUTHERNWIFE at check out for up to $40 off your first box!