Hey y'all! I'm Amanda. I'm a stay-at-home mama turned mompreneur. My days are spent with my handsome hubby and our three children. With Derrek, Nolan, and Harper by my side, I am ready for any adventure God throws my way! My little southern life started in 2011, when I met my soulmate. Derrek Scott looked at me with his sparkling blue eyes and pearly whites, and I was a goner. We began a conversation and have been inseparable ever since.­
He is my best friend, whose love never fails me. We have weathered the darkest of storms together, and that has made us stronger than ever.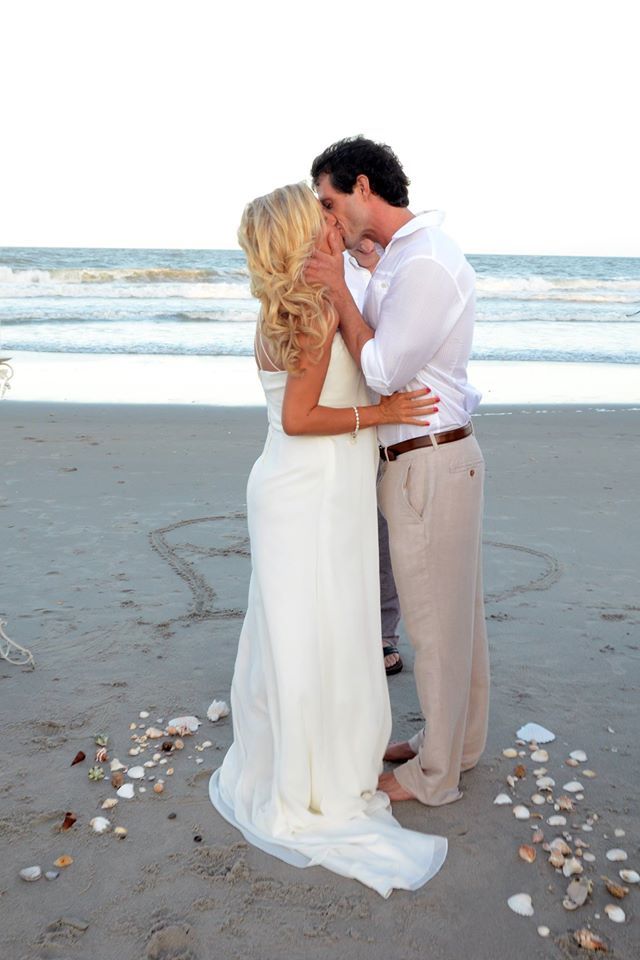 After living in Myrtle Beach for a year, we decided that the busy life on the coast was not for us.
We moved to Derrek's hometown in the country where we were welcomed by a slower pace. Derrek and his father took a barn and made it into a two story house that we now call home. A wrap around front porch for relaxing on lazy days, a spacious kitchen for cooking family meals and a huge yard for playing and gardening are some of my favorite features. When our son, Nolan, made his arrival on July 2nd, our world changed in ways I never knew possible.
My love for this little being that I grew inside of me for nine months is out of this world. That love was only magnified when I saw my husband, Derrek, hold his son for the first time.
I felt like my heart was going to explode from happiness. I remember that I kept thanking God for blessing me with such an amazing family.
We have spent four years watching Nolan grow from a tiny newborn, fly through milestones, and start forming a personality.
His heart is so tender, his laughter is so enchanting, and the way he falls asleep on me is something I will cherish forever. I am so blessed that God made me his mama.
He grows by leaps and bounds every single day and I enjoy the conversations that we have and all the funny things that he says these days!
Nothing could have prepared me for how his eyes lit up the day he met his sister.
Delaney Harper was born March 19th with a permanent smile on her face. The calmest, sweetest, smiling baby girl was chosen for us.
I cannot believe how fast she has grown in the last two years.  We all steal her sugars and love her little soul.
Nolan loves his "Harper girl," and never leaves her out of his adventures and snack time. Every day with them is filled with interesting experiences and laughter.

It blows my mind how much she has changed and stepped into her own light. She wants to do everything herself, is very helpful with anything that we need and has really stepped into her big sister role!

More than a week after her due date, we welcomed Scarlet Reese Earthside. She was the missing puzzle piece to our family! We love how much Nolan and Harper love her and want change her diapers, hold her and try and make her smile.

It's not very hard to do because she smiles and coos constantly.
We are a true Southern family, living in the country, with our own backyard garden and loyal dogs. We have chosen an attachment parenting lifestyle which includes co-sleeping, breastfeeding, and baby-wearing. Baby-wearing is the only thing that helps me keep my sanity while I accomplish things on my to-do list and take care of our household.
Due to my husband being a chiropractor, we stay well adjusted, and we maintain an organic diet with occasional vacation meals. We have made a commitment to ourselves and our family to exercise and do active things as a family. Amongst the chaos of running a worldwide jewelry business, we make sure to plan family activities. Generally we move as a unit, but Derrek and I make sure we get alone time every day.
This blog is a little piece of my life with my beautiful family. Sharing it with y'all is my therapy. I cannot imagine this world any other way than God has laid out for me, and I am so blessed I was given the opportunity to talk about it. Here, you will find posts about our lifestyle, fashion, food, and whatever else I decide to talk about that day. My hope is that you take something from each of my posts and let it inspire you to do something positive in your life. My goal for anyone I meet in life is to make an impact, whatever way God intends that to be. I love followers' comments, and I would love to talk with you about the posts. THANK YOU for following!
If you have any questions or anything, email me at amanda@littlesouthernlife.com